Create Unique Spooktacular Meals This Halloween!
Stoked up for this year's Halloween season?
Celebrate your Halloween with a blast and treat your family and friends with the spooky Skull Pizza Cake Mold!
This unique pizza mold allows you to create terrifyingly realistic looking skulls for your pizzas and cakes!
Made of professional quality food-grade silicone to provide you the perfect molds for creating those ultra-creepy skull cakes!
It's a must-have spooktacular experience for the whole family!
Create frightening molds that your family will surely fall in love with this Halloween with the amazing Skull Pizza Cake Mold!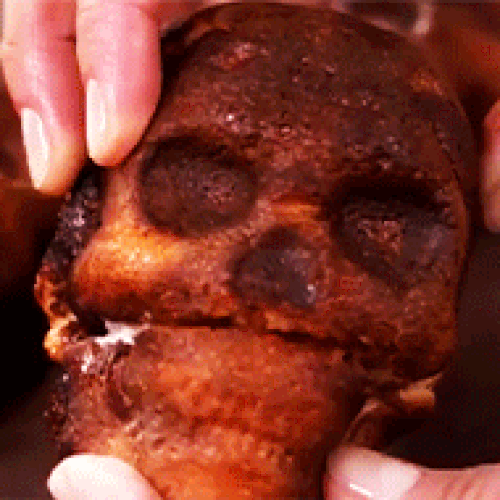 Durable Non-toxic And Safe!
Durable, non-toxic, and safe for the whole family!
It's the perfect mold for creating amazing 3D skulls!
Impress your family this holiday season and create terrifyingly sumptuous skulls with the amazing Skull Pizza Cake Mold!
High-quality temperature resistant molds!
Each mold is extremely temperature resistant so you can place it in the oven, microwave it, and even refrigerate it without any damage!
Simply fill the mold with your favorite cake or pizza mix and throw it straight into the oven to start creating your frightening masterpieces!
Made of premium quality non-stick silicone so you can easily de-mold your creations with little to no effort at all!
It's the perfect way to create terrifying treats for your family!
Create spooky cakes, jellos, pizzas, ice cubes and so much more with the frightening Skull Pizza Cake Mold now!
Product Specifications:
Material: Food Grade Silicone
Size: 7.5 x 6 x 1.2 cm
Package Includes:
1x Skull Pizza Cake Mold