#1 NECK MASSAGER FOR NECK PAIN
Do you have neck pain? Is your neck pain interfering with your work? Feeling Pain and an urgent need of a massage?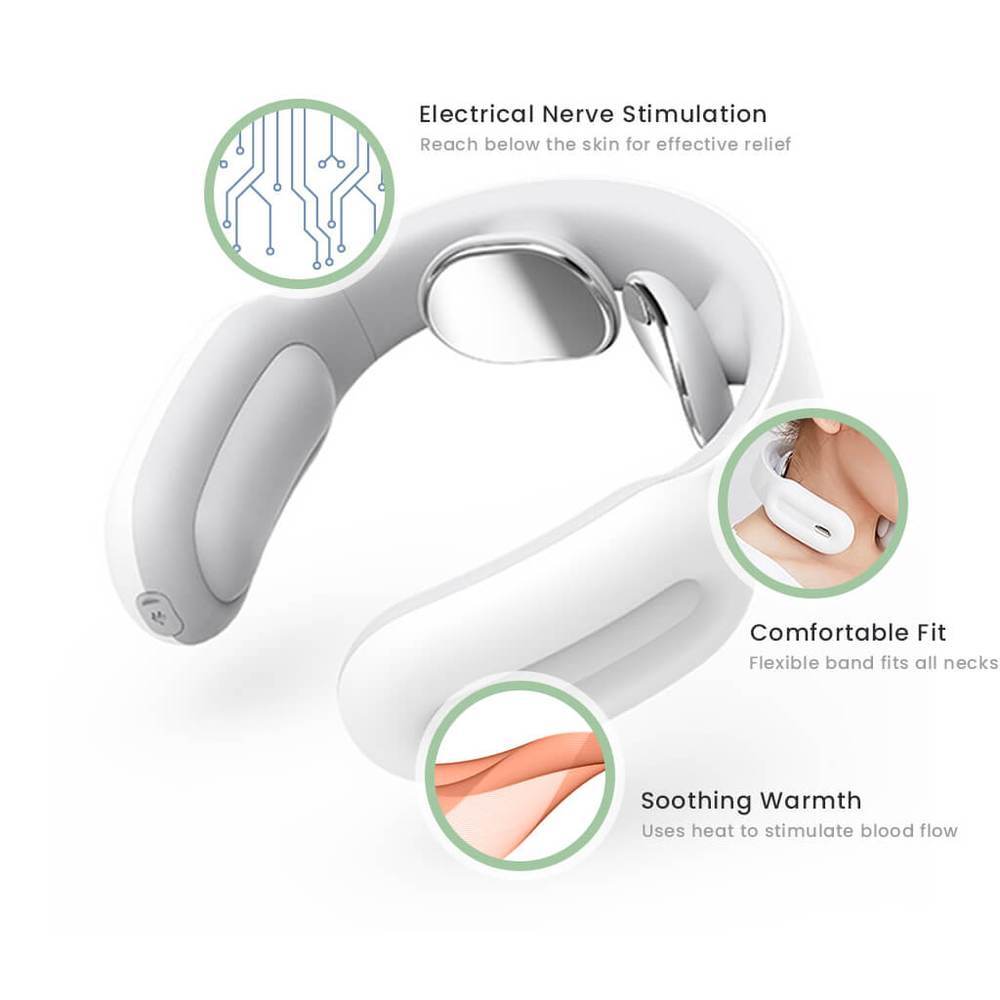 Do you hate waking up with a stiff neck every morning? Do you always have a bad mood in the morning and just consider yourself not to be a morning person?
Many people feel neck pain after a long day of work. Our Neck and Shoulder Massager can help to relieve pain in the neck and shoulders. If you're stressed or just need to unwind, our heat and pulsing neck massager will help you relax.
Now you can benefit from the unique combination of heating, acupuncture, and electro-stimulation which can help you reduce stress and tension. Take it with you anywhere you go or use it while resting in the comfort of your home! Use it anytime and anywhere!
WHY USE NECK MASSAGER?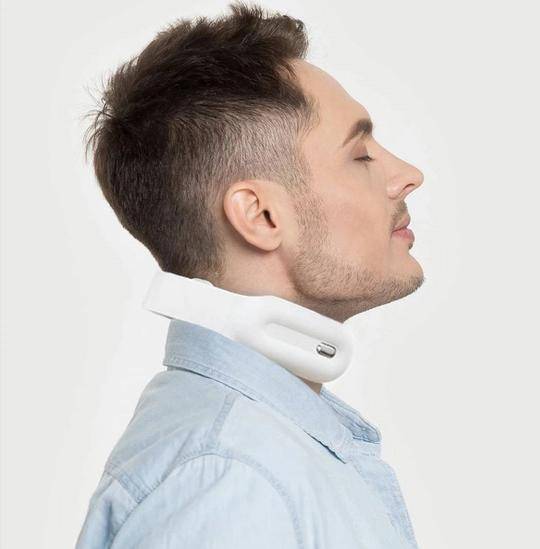 Our Neck and Shoulder Massager is a pain relief tool and provides relaxation therapy. It simulates a real human massage to help relieve neck soreness, shoulder tension, body tension, and promote blood circulation.
Through low-cycle pulse technology, it penetrates the skin to reach your pain points and ease the pain around your spine.
Our neck massager provides a constant temperature massage. The heating function reaches 107°F (41° C)  relaxes muscles, accelerates blood circulation, and can help relieve neck pain.
Will help relieve pressure on the lower back
It relieves neck and shoulder discomfort by soothing pain points.
Restore tired and sore neck muscles.
Reduce neck strain and restore damaged cervical balance.
Relieve aches, knots, tension and stress.
Ease discomfort and open pain points, and lighten discomfort associated with the cervical spine, noticeably reducing neck and shoulder pain with daily use.
Personal electrotherapy with different levels of force, and massage modes based on industry methods; 'Acupuncture and Moxibustion', 'PressureMassage', and 'Pulsate'.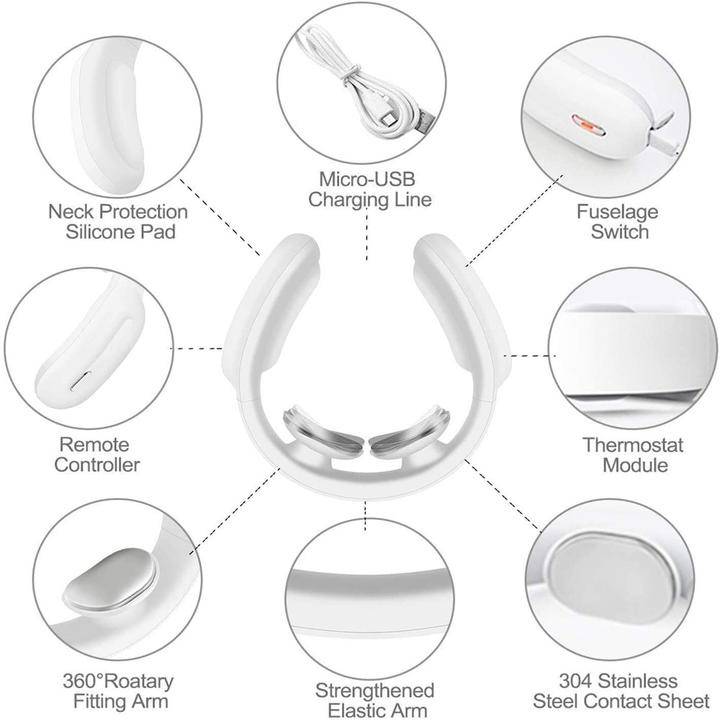 Imitates the effects of a real massage from a masseuse. Experience gentle warmth, and multiple kneading massage nodes to soothe tired muscles, relieve aches thoroughly and facilitate blood circulation. Relieve tightness and receive a satisfying, deep, relaxing massage at home, in the office, or during travel.
Relieve neck and shoulder pain through electrical impulse and TENS technology, with three massage modes, and fifteen levels of force adjustment. Compatible with all sensitivities and neck frames.
Neck pain and cervical stiffness
Arthritis in shoulders and upper back
Irritability and fatigue due to sleep disorders (can be caused by cervical spondylitis)
Oedema and inflammation
Dizziness and loss of balance
Headaches (especially at the back of the head)
Cervical nerve pain
Muscular spasms or shooting pains/ trigger points
Knotted neck and shoulders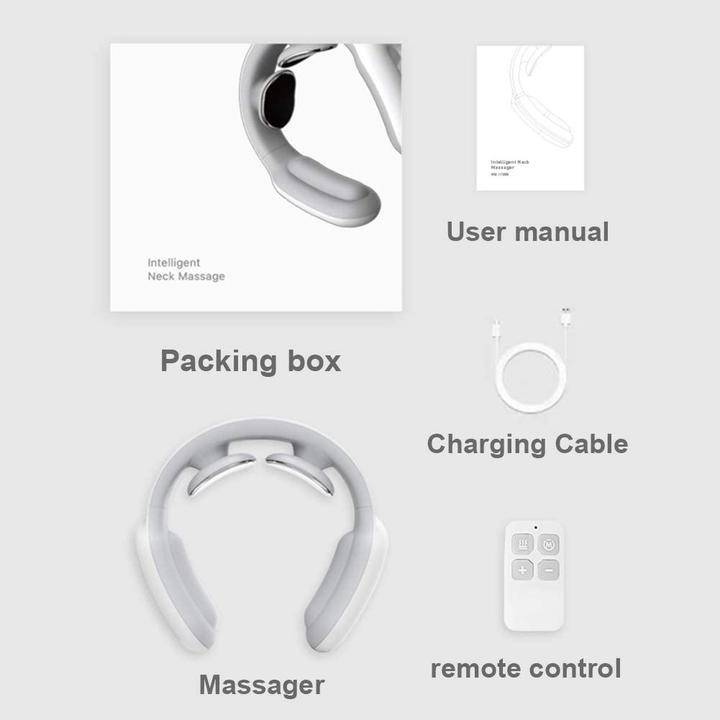 Relieve neck and shoulder discomfort by soothing pain points.

Relieve strains on troublesome areas and 

promote circulation.
Will help relieve pressure on the lower back.
Restore 

tired and sore 

neck muscles

.