Watering Can Sprinkles Your Garden With Fairy Lights
This glowing watering can with lights is so beautiful! Pick a special spot in your garden or yard (maybe your fairy garden) where you'd like to hang these glowing lights pouring from a watering can.
A perfect accessory for your yard! Watering Can have solar-powered fairy lights that will automatically turn on at night. During the day they still look like they're watering your flowers.
The lights are made with 200 LEDs copper wire string lights and can be easily bent and shaped into any shape as you like.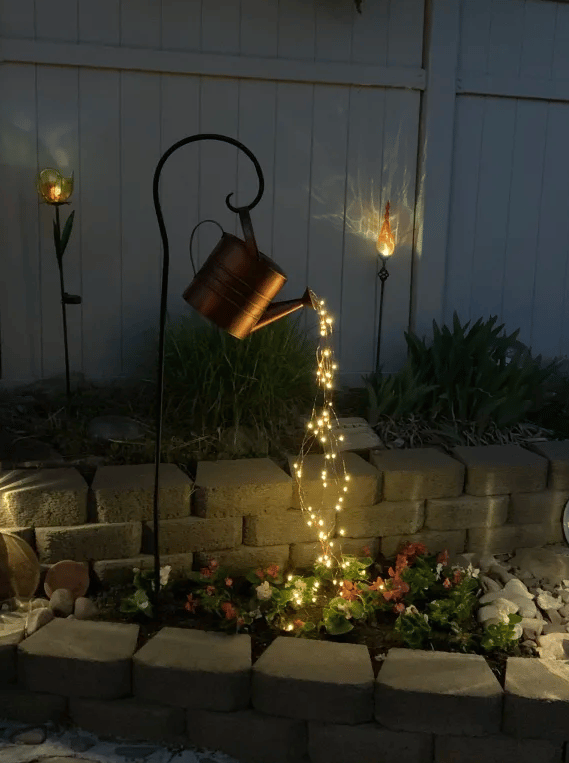 Set to a cycle of 6 hours on/18 hours off, this battery-operated twinkle-shower will delight in every season.
Warm white microdot LEDs are strung on delicate copper wire — the slightest breeze will bring movement, adding to the enchantment.
The LED cooper string light is IP65 waterproof, suitable for both indoor and outdoor lighting decorations.
LED fairy lights turn on automatically with a pre-programmed timer
The battery pack stays dry on an interior hook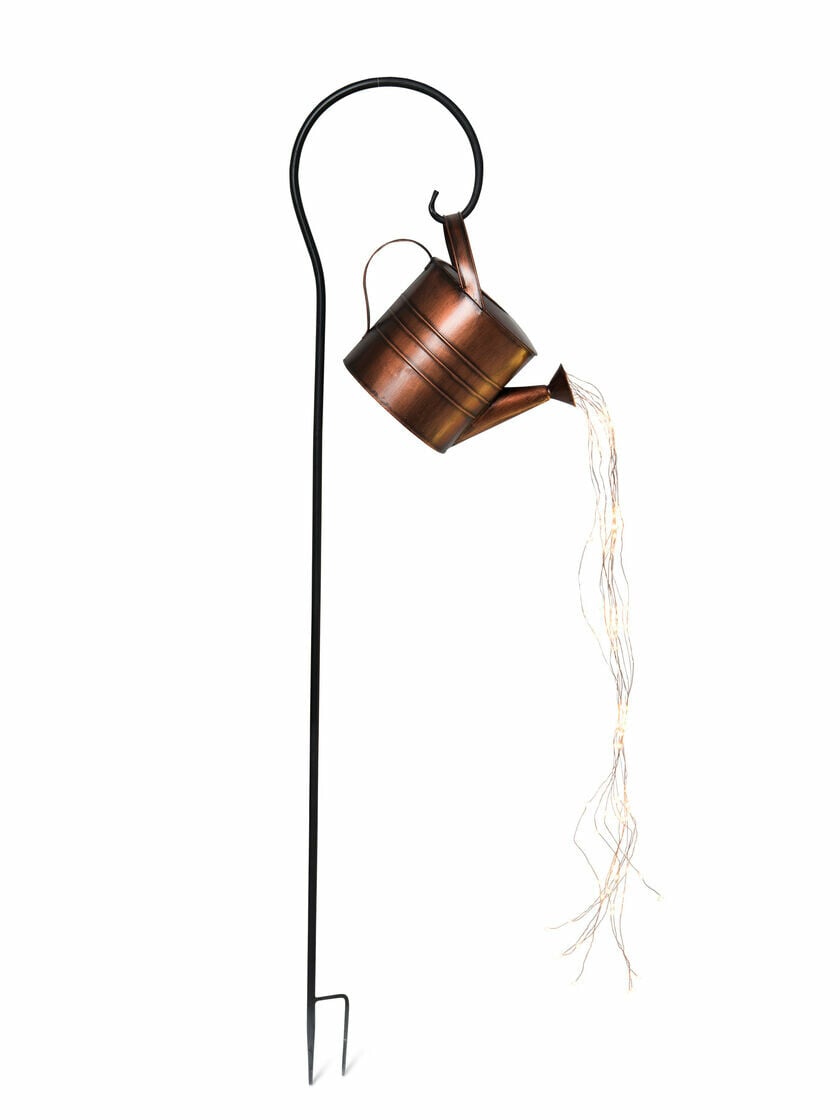 Product Details
Powder-coated steel, copper wire with warm white LEDs
Crook is 11″ W x 48-1/2″ H installed
The watering can is 14″ W x 10-3/4″ H x 8″ D
LED strands: 35″ L
Protect from freezing temperatures