We've designed the most intelligent secret security camera on the market. With the latest motion detection technology, loop recording, WIFI streaming, this little guy can fool anyone since it looks and functions exactly like a normal USB wall charger. No tell-tale signs to give away the covert cam. Now you can record videos while charging your phone or tablet. Nobody will know!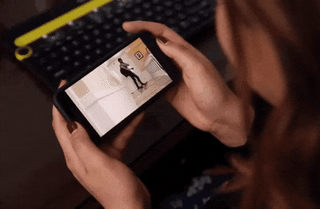 Have I hired the right nanny? Has my cat destroyed the new carpet? STOP! Plant this mini security camera anywhere (home, office, hotel room). When in doubt, check recordings. The 100% discrete way to keep your belongings and your loved ones safe. A perfect baby/pet monitor or nanny cam.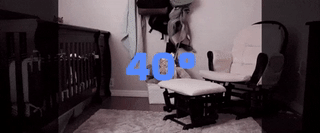 This undetectable 100% concealed surveillance camera captures hours of recording that you can access live or review later on your desktop or portable devices. Painless set up via Wi-Fi. The smart video motion sensor technology sends instant app notifications whenever it detects suspicious activities. You can also receive live alerts by email.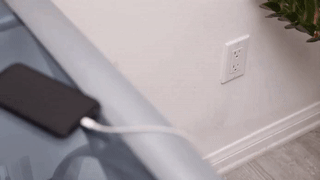 Your high definition nany video is on. You can access this ultimate security camera's livestreaming straight from your smartphone by using the phone app. And if you worry about recording, don't! You can store it right in your mobile's app, too. No unplugging, inserting or pulling any SD card (which, BTW, is optional). The perfect security!
SPECIFICATIONS:
Video format: AVI
Video encoding: m-jpeg
Video resolution: 1920X1080P
Video frame rate: 30fps
Image ratio: 16:09
Motion detection: supported
Video loop: support
Battery type: built-in polymer lithium battery
Battery capacity: 80mAh
Working hours: sustainable video after power on
Charging voltage: DC-5V
Storage support: up to 32G TF card can be supported
Transmission speed: high speed USB2.0
Support system: for Windows me/2000/XP/2003/Vista; for Mac Os. Linux
Playback software: the system with or mainstream audio and video playback software
Product size: 55*30*30mm
About RF Detector:
Latest Upgrade Bug Detectors Anti-Spy Detector is Easy to Operate, Small Size and Portable Solution Unit.

Multi-Function Detectable Pin Hole Camera and Other Detect Wireless Products. Built-in Super Bright Red LED, Can Find Out All Monitor Camera, Pin Hole, Button and Mobile Camera Etc.

Dual Mode RF Detector Detectable, Buzzer Mode and Vibrate Mode Can Also Used Earphone To Detect RF Signal, Without Any Sound From Unit.

Detectable RF Frequency From 1mhz To 6.5ghz For All Fr Frequency Include GSM, WIFI Bt, FM, VHF, UHF, 900 / 1200 / 2400 Wireless Audio and Video Transmission Frequency

Can be used in Offices, Important Business Negotiations, Confidential Meetings, Homes, Bathrooms, Cars, Hotels, Locker Rooms, Etc. There is a Need To Prevent a Variety Of Environments That are Subject To Monitoring, Eavesdropping and Interception. Privacy is One of Our Growing Concerns. The Small and Sensitive Spy Scanner Detector is Your Best Choice!
PACKAGE INCLUDES:
1 X Security Camera & USB Charger